Home
Invisalign – clear aligner
Invisalign – clear aligner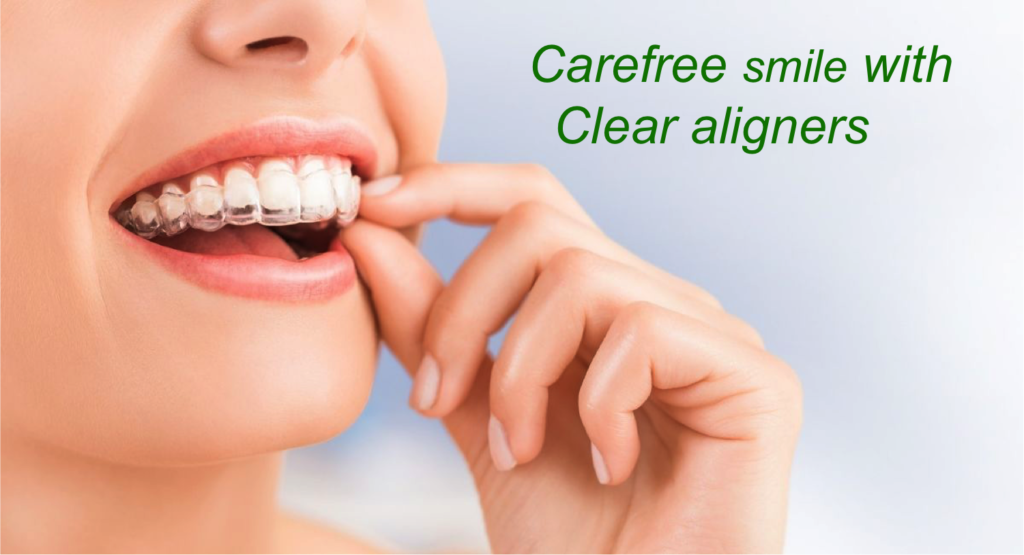 Clear aligner are transparent, removable, customised form of ortho braces which is not easily noticeable. Invisalign – clear aligner is an advanced and better alternative for regular fixed metal or other fixed braces.
If you are one of the popular celebrity or people who is having tight busy schedule then clear aligners are the ideal choice for your life style to get a beautiful smile you desire.
You can live your daily social life as usual, without being conscious about fixed regular braces and frequent dental appointments.
Steps for Invisalign – clear aligners:
Everyone's teeth alignment and needs are different. First your dentist will check your teeth arrangement and analyse your teeth condition.
Digital photographs and digital impression will be recorded
Lab will design the final treatment result and we can check the final teeth alignment even before we start the treatment.
Treatment plan discussion with final treatment outcome photos which is designed by lab
Delivery of Invisalign – clear aligner trays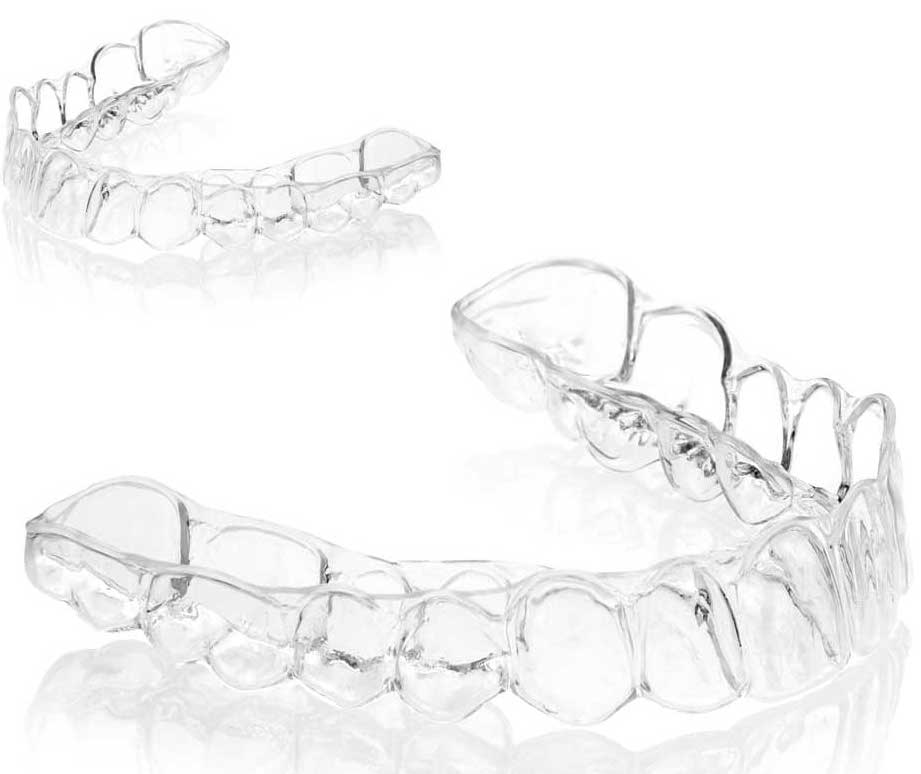 Advantages of clear aligners:
Highly aesthetics
We can remove by ourselves for meetings, celebrations and while eating
CAD-CAM designed with predictable and better results
Final treatment outcome can be visualized before starting the treatment itself
No pain/no brackets/no wires, no metal smile with metal braces
No food restriction, you can remove clear aligners while eating and enjoy your foods
Frequent monthly appointments are avoided
Speech is not affected
Duration of clear aligners:
We can achieve faster and better results when compared to regular braces
Invisalign – Clear aligner treatment duration depends on complexity of teeth alignment and number of clear aligners required
Average treatment duration is 8 – 14 months
Clear aligners to be wear 22 hours a day for two weeks, it may vary depends on individual teeth alignment and teeth movement
Invisalign – Clear aligner cost in India:
* Invisible braces cost in India depends on level of treatment difficulty and number of aligners required.
* Cost of clear aligners extend from 1,30,000 – 1,60,000 INR
How can I maintain Invisible braces:
* Clean your Invisalign – clear aligner before use with water and soap
* Avoid using hot water or paste
* Keep it in a box safely when not in use
* Remove clear aligners while eating
See also:
Metal braces/ ceramic braces/Lingual braces in India