TTPHIL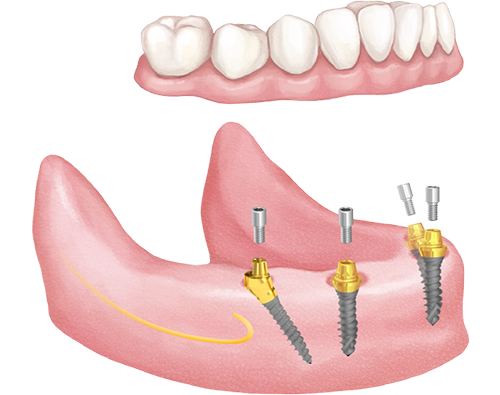 TTPHIL Concept:
It's a modern technique for teeth replacement by long, wide diameter dental implant using flapless key hole method to get support from good cortical bone.
Benefits of TTPHIL:
Tall implants: more surface area for bone engagement
Tilted implants: implants engaged in good cortical bone and sinus area avoided
Pin hole technique: Flapless method which ensures minimal invasive technique and better healing
Immediate loading: teeth fixed in 2 – 3 days thereby avoiding waiting time to get teeth
Cantilever avoided : Better long term stability of dental implant and implant supported fixed teeth
Safer for patients with diabetes, caridac problems and other medical complexities
Sinus lifting and bone grafting avoided
The conventional full teeth replacement methods like Allon4 and Allonsix dental implant are based on this concept.
Related searches..